A couple words about our Bali Days SS19 Collection
Inspired by the island of Gods, our Bali Days collection features boho and summery styles to recreate the island's magical vibe.
The Lookbook
It was natural to realise the Bali Dayslookbook… in Bali! We chose shoot at Alternative Beach, located in Canggu, the island's hippest village!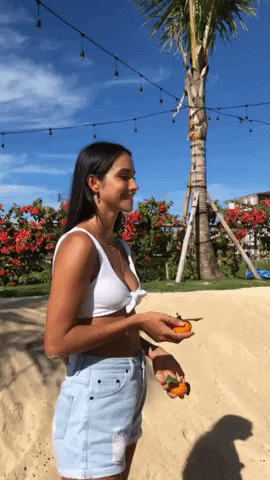 We chose Kristina as our muse because we completely fell in love with her charm and natural beauty (she doesn't wear makeup on all the lookbook pictures, and looks totally amazing!). She was perfect to represent our brand's image.
Fun fact, when she arrived for the shoot, we discovered she spoke almost only… russian! Fortunately, our photographer Arina is Russian too so she acted as an interpreter during the shoot and Kristina perfectly got our vision for the photos even with the language barrier.
Sea Shells
Sea shells are a must this season! We featured a lot of Cowrie Shells, which are found a lot in Bali, in a lot of our necklace and ring designs.
Gold
Due to the HUGE success of our Holiday Edit collection, we decided to add more gold to our inventory. To create quality pieces that will stay beautiful through time, we used vermeil (2 microns of 18k gold plated on sterling silver) for our rings and earrings and gold plated stainless steel for our necklaces and earrings.
Improved Anklets
With summer coming, we definetly add some ankle bracelets styles to our collection. The Bondi and Lanai Anklets are made of stainless steel, and are therefore waterproof and perfect for beach getaways and pool days. We used a new technique and stronger materials this time to create durable pieces that you'll never have to take off your anklet!
Handmade with love in Montreal, and in Bali

♡
Did you know that all our bracelets and necklaces are made at the Loft Twenty Compass, our Montreal workspace, and that most of our rings and earrings are handmade in Bali?
Since 2018, we work with a lovely balinese lady who owns a small family business on the island. The pieces we choose and design together are then handmade with love in her workspace.
Shop our Bali Days Collecti HERE
---