Behind the scenes of our Fall 18' Lookbook
Words by our founder and designer, Laurence
After having an amazing experience last winter working with Bali based photographer Arina Emelyanova for our Summer Lookbook, I really wanted to repeat the experience for our Fall collection.
Here's a sneak peak of the creative process behind a Twenty Compass lookbook!
1. The MOODBOARD
The first step of the process is the creation of a collaborative Moodboard with the photographer. This way, I can share with her my vision of the lookbook by sharing some inspirations for the styling, decor, vibe and general mood of the shoot.
2. ORGANISATION
Now that the vibe is well established, we're ready for the organisation! Arina found the perfect spot and accessories for the shoot, and we had the chance to collaborate with australian brand Bird & Kite for the clothing. Finally, I chose Maddy to be the face of this campaign because of her natural beauty and her boho style that fits perfectly with Twenty Compass!
3. CHOOSING THE LOOKS
The third step of the process is to put some looks together. I usually write them down with some notes that I bring with me when it's shooting time, but as I was not going to be present this time, I took some photos with my colleague Katia to show the team how to style the jewelry... as we're definitely not models ourselves, there's been a lot of laugh and silly moments!
4. THE FUN PART!
Lights, camera, action! As the shoot was in Bali, it was clear that some little creatures would join the team!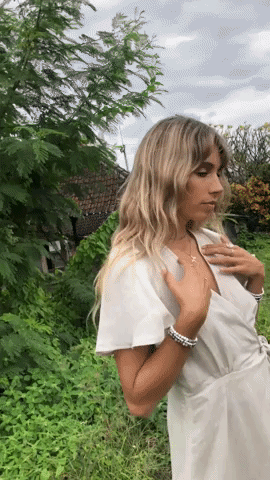 Team work is essential on set! On the photo below, Ariana and our make-up artist Natalia are making sure that every little detail is in place to get the perfect shot!
View the final result HERE
Meet our founder and designer Laurence HERE
Meet our photographer Arina HERE
Meet our muse Maddy HERE
Meet our make up artist Nata HERE
Discover Bird & Kite HERE
---